This store requires javascript to be enabled for some features to work correctly.
Relationships that root us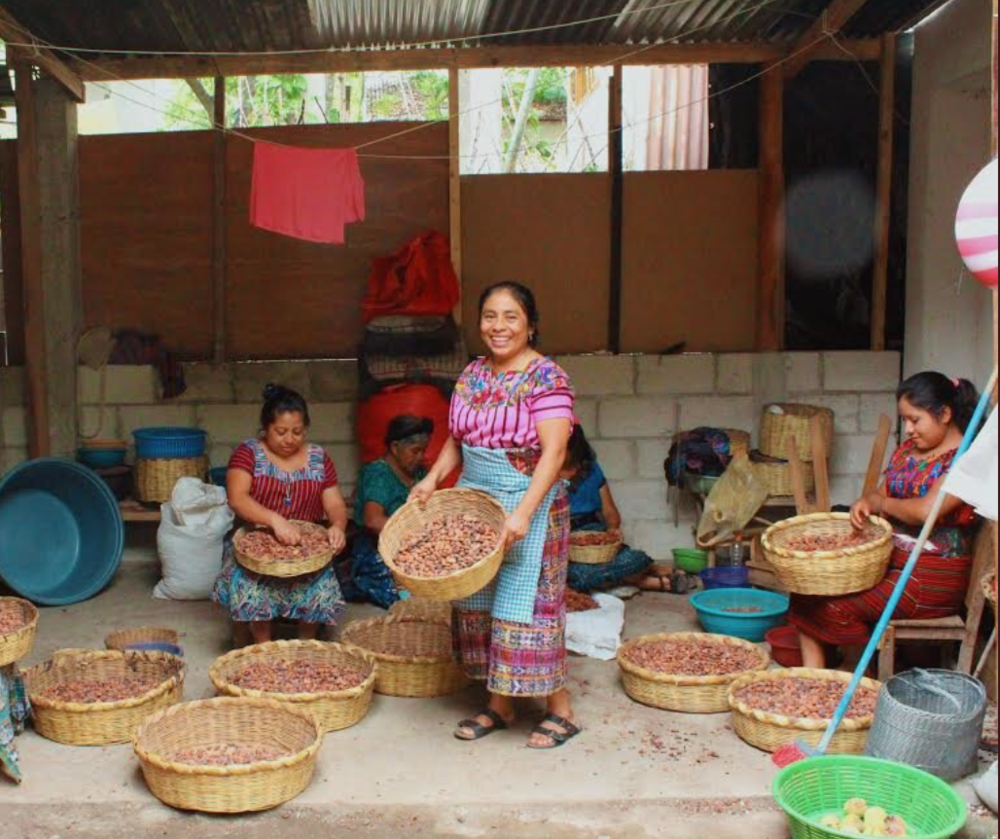 Sourcing Single Origin Mayan Cacao
We source our cacao directly from Ruk'u'x Ulew Mayan Women's Collective in Guatemala, founded in 2016 by Cecilia Mendoza Chiyal.
Cecilia was given the name Ruk'u'x Ulew [Roo-Koosh-Ouh-Leh-Ou] by the fire spirits as the name for her cacao business. It is a word meaning 'Heart of The Earth' in her native language, Kaqchikel. She feels this not only honors her Mayan culture and ancestry but also relays her belief that cacao is a divine representation of the 'Heart of The Earth.

Ruk'u'x Ulew sources their single-origin, organic criollo cacao beans from a small family farm in Alta-Verapaz, Coban, Guatemala. The beans are then sent to Ruk'u'x Ulew in San Marcos La Laguna, Lake Atitlán, where 15 Indigenous Mayan women, ranging from young mothers to grandmothers, work with the cacao beans. There, they lightly toast the beans over a wood fire, and hand peel each bean with love and intention while overseeing quality control of every bean. After that, they bring the cacao beans to a mill and form the milled paste into molds and grind into the powder that is the main ingredient in your cup.